At least 1 Dead and 7 Injured due to a Heavy Windy Storm in Seattle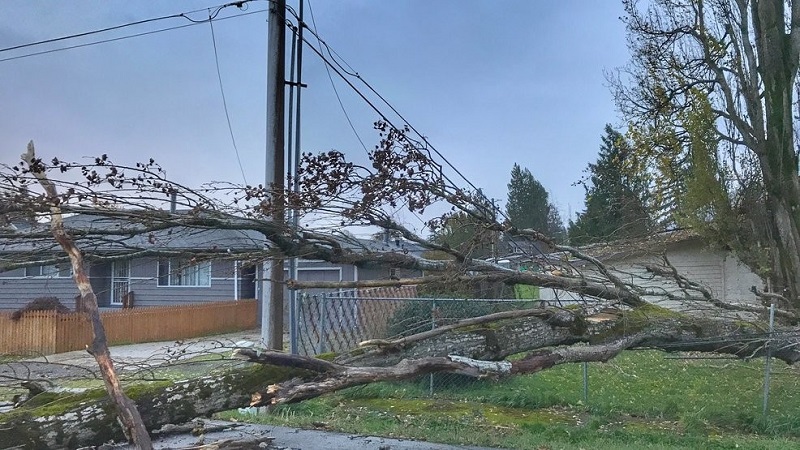 Some news networks have reported that at least one person killed and 5 people were injured on Monday. A heavy storm knocked around Seattle and most of Western Washington with massive winds up to 83 mph in various places including pounding rain. The spokesperson for the office of King County Sheriff, Cindi West said in a tweet that an incident happened when a tree fell onto a car around Monday evening in Renton and killed one person and another person hospitalized in serious condition.  The spokesperson for the Renton Fire Department also said in a tweet that the dead woman was in her mid 30s. Her sister was also in the car and she was hospitalized in critical condition, but the 2-year-old child of the dead woman was remained scratch-less.
It was confirmed that mother the surviving child was in mid 30's and she died on the spot. Sister of deceased woman was in very critical condition, but 2-years old child of deceased mother is okay. A spokesperson and deputy in the office of Kitsap County Sheriff, Scott Wilson said that a 15-years old girl was temporarily trapped in Port Orchard in his home. The incident happened during the heavy storm when a tree fell onto the roof of her bedroom. The father of trapped girl and a neighbor rescued to get the girl free from the room. Wilson said in a statement that she was then taken to Tacoma General Hospital with very critical injuries. 2 people were also injured in Chimacum when a falling tree hit their car. Some reports also indicated that at least 177,000 people still living without power after a heavy storm damaged Seattle.