Candlelight Observance in Laguna at World AIDS Day on 1st December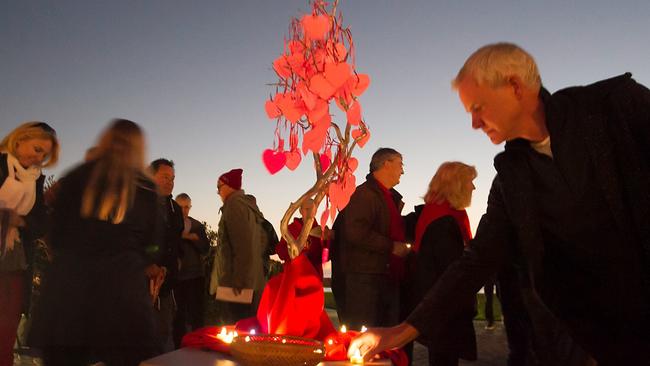 Once again on Friday, Laguna Beach will honor people in a ceremony died from AIDS and this event will take place at Main Beach. The HIV Advisory Committee of the city has planned a candlelight observance on the cobblestone area and it will be started at 5 pm. The participants will read names of loved ones and friends died from a most critical disease. The U.S Department of Health & Human Services said that the HIV virus weakens immune systems of the people and leads to AIDS. It attacks the immune system of a body and targets CD4 cells called T-cells. CD4 cells help in the fight against infections. It should be treated efficiently otherwise HIV would reduce the number of CD4 cells in a body and makes the person get infections or sometimes infection-related cancer.
The World Health Organization said in its report that more than 36.7 million people in the world were living with HIV at the end of 2016. At least 20.9 million people with HIV were receiving antiretroviral therapy by the end of July 2017. It is important that the World AIDS Day website also mentioned that experts identified the virus in 1984. Since then, at least 35 million people have died due to HIV or AIDS. The National Public Radio said that the co-founder of the World AIDS Day, James Bunn and Thomas Netter started the event in 1988. Both were public information officers for the Global Program on AIDS. The World AIDS Day takes place every year on 1st December and offers a chance to support people living with HIV in the world. On Wednesday, the members of the HIV Committee will place red ribbons on trees in downtown in Laguna. Each ribbon will have the first name and last initial of a Laguna Beach resident died from AIDS.