Fox TV Host of New Year's Eve Maria Menounos Married during Live Broadcast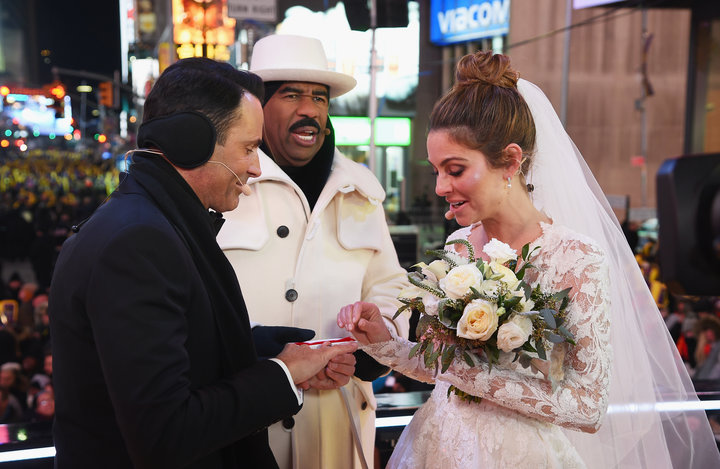 During the live broadcast of special New Year's Eve of Fox channel from Time Square in New York City, TV host Maria Menounos married Keven Undergaro. Her host-partner of talk show and game show King Steve Harvey also celebrated the event. The icy temperature didn't stop 39-years old Menounos from wearing a strapless gown under a sheer lace coat. 51-years old Undergaro remained in a winter overcoat and both shared a post. The idea for the on-air ceremony came just two weeks ago when a producer mentioned to Menounos that she had hoped for an on-air wedding of a different couple.
But, People magazine reported that she and Undergaro were finally needed to get coupled. So Menounos texted Undergaro and the ceremony took place. The People magazine also indicated that both were engaged on Howard Stern's radio show in 2016 and Undergaro had actually been in talks about tying the knot there, and it all worked out Sunday night. There were a number of guests, including her parents, Constantine and Litsa Menounos with having stage 4 brain cancers. There were many people gathered in Times Square and in TV land. Menounos took to social media a little earlier to warn viewers of tears ahead.