Hurricane Irma is moving Toward Puerto Rico with Category 4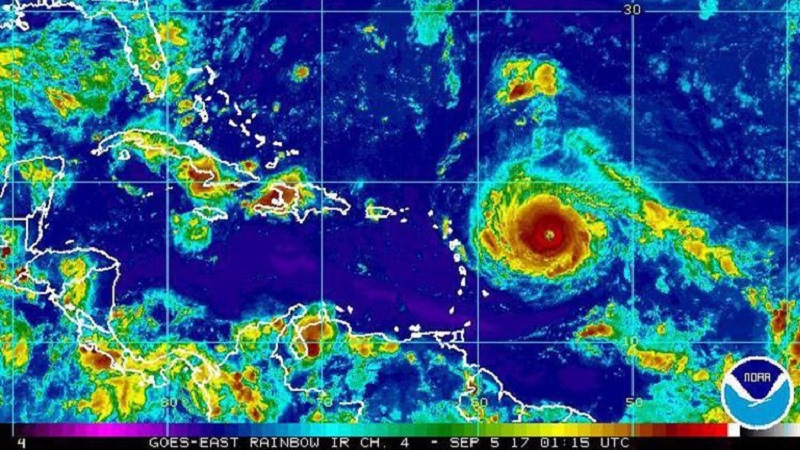 On Monday, Hurricane Irma has become more powerful category 4 and it headed to the Northeastern Caribbean, and forecast indicated that it will start knocking the region on Tuesday. On Monday, the storm had maximum winds of 140 mph and the U.S National Hurricane Center also indicated that additional strengthening is expected on Tuesday. The Hurricane Irma was generated from 410 miles east of the leeward Islands and moved west at 13 mph. warning issued by the emergency officials that Irma might drop at least 10-inches of rain, including landslides and dangerous rapid floods, and it can generate more than 20 feet of waves. The executive director of the Caribbean Disaster Emergency Management Agency, Ronald Jackson said that we are looking at Hurricane Irma as a massive and important event.
Jackson added that it was a tropical storm, but it is rapidly developing into a major hurricane to arrive in the central Caribbean. The Hurricane center also warned U.S residents to monitor the progress of the storm if it turns northward toward Florida, Carolina or Georgia. The Chief Operating Officer of Accu-Weather, Evan Myers said in a statement that the Hurricane Irma has the potential to become a major event for the East Coast. It also has the potential causing tension for FEMA and other governmental resources rapidly happening after the Hurricane Harvey. The state of emergency declared for the U.S Virgin Islands, Puerto Rico and entire Florida. The director of Puerto Rico Power Company has predicted that Irma Hurricane might damage some areas in the U.S territory without electricity for more than 6 months.