Missing Sports Journalist Courtney Roland Recovered Unharmed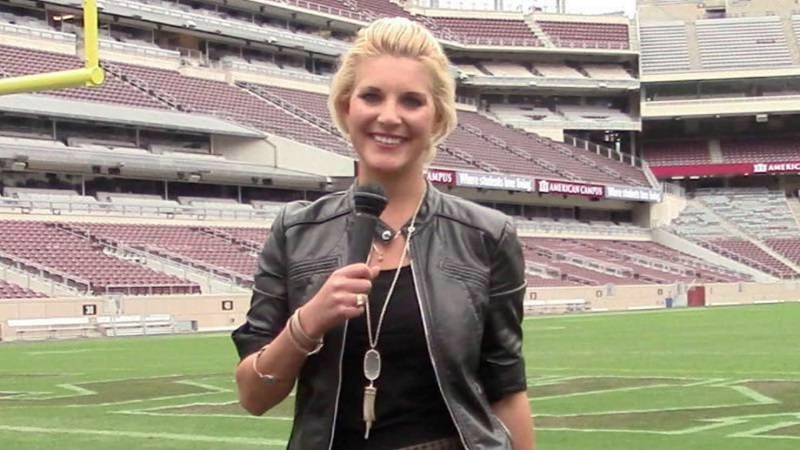 On Monday morning, police said that a college football reporter Courtney Roland was recovered unharmed after 36 hours of her disappearance. She disappeared on Saturday night after finishing coverage of Texas 'A&M' elite football camp in 'The Heights' area of Houston. Her family also posted appeals for help on social media networks. Houston Police Capt. Mark Lentini issued a press statement on Monday afternoon that we believe she was out of order due to a medication reaction that she had been using. Capt. Lentini also added that Courtney Roland was found at 8:15 a.m. local time (on Monday morning). A citizen informed police that a woman was passing underneath an overpass and walking toward a Chick-fil-A. Police immediately responded and sent units to the pointed place and discovered Roland at a parking lot of Chick-fil-A.
Manny Cruz was one of those police officers said in a press statement that Roland was experiencing problems with her memory. She doesn't remember anything and she probably lost track of time during her state of confusion. He added that she wasn't aware that she was listed in the missing persons. Police said that Roland was hospitalized for a routine evaluation and she will remain with her family & friends. 29-years old Courtney Roland is a sports journalist and working for AggieYell.com. She is a former intern at KPRC station of NBC. On Sunday, her family & friends raised the alarm when they discovered text messages sent to her roommate regarding a mysterious person she saw in a Walgreens following her to home wearing a blue tracksuit.