Naomi Watts Expressed her Feelings on 10th Death Anniversary of Heath Ledger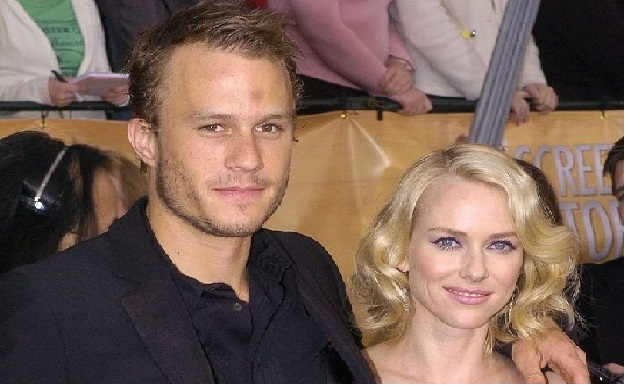 Naomi Watts paid honor to her former boyfriend Heath Ledger on his 10th death anniversary. Watts dated Ledger from 2002 to 2004. She also shared a photograph of her posing with Ledger and shared it on Monday from her Instagram account calling him as a Beautiful Soul. This photograph was taken by photographer Ben Watts (brother of Naomi). 49-years old Watts wrote in a caption "Today, I'm thinking about this beautiful soul. He left this world 10-year ago, but he was truly original. Heath was on his outer cover with most attraction and charm, humor, and talent. I'll never forget his kindness and gentle spirit. After the separation of Ledger and Naomi, Michelle Williams dated Ledger after meeting on the set of their 2005 "Brokeback Mountain".
They welcomed their daughter Matilda in October 2005, but September 2007 marked their separation. Naomi Watts moved on with Liev Schreiber and she dated at least 11 years with him but separated in September 2016. The godmother of Matilda, Busy Philips also memorized actor in her emotional Instagram video stories. She said in a post that "I was driving and thinking about my friends who left this world 10 years ago and this song played, "Time to Pretend". Point to be noted that Heath Ledger was found dead in his apartment on 22nd January 2008. He was just 28-years old and living with his partner Michelle Williams and his 2-years old daughter Matilda. A report indicated the cause of his death due to a fatal mix of prescription drugs in his system.