Sexual Abuse allegations on White House staff and support of Trump for Kelly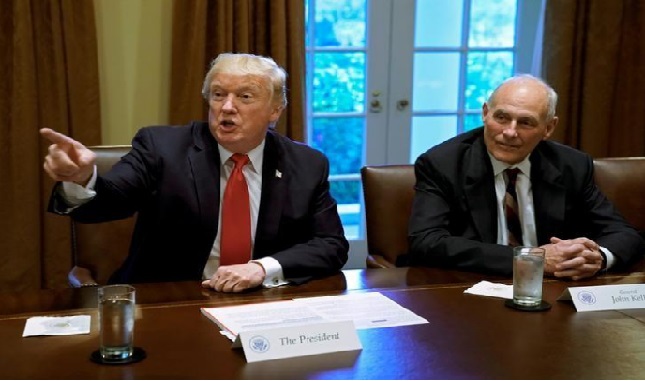 On Sunday, the White House advisers tried to crack down on speculation that the U.S President Trump might be looking to replace the Chief of Staff John Kelly. It is supposedly due to his handling of domestic abuse allegations against an aide who left White House last week. The senior adviser to Trump, Kellyanne Conway has indicated that the U.S President asked her in making clear he support Kelly. Point to be noted that Kelly has come under exhaustive inspection since the blames rose against the staff secretary of the White House Rob Porter. Former wives of Porter said that he abused them, so Porter resigned on Wednesday. Sudden leaving from his post generated questions regarding how long the team of Trump took to respond such allegations.
Conway informed "This Week" of ABC that Kelly is fully confident in his current post as chief of staff and Trump administration is not looking to replace General John Kelly. It is important that the speechwriter of the White House, David Sorensen resigned just 2 days after the resignation of Porter. The resignation of Sorensen was due to domestic violence allegations from his former wife, but both Porter and Sorensen denied the entire allegations. These scandals have been considered a series of allegations by women regarding sexual abuse or sexual harassment from powerful men connected to various fields, including politics, business, and entertainment. On Sunday television news shows, the White House aides stressed that Kelly wasn't in any danger of termination from his post.