Transgender Day of Remembrance and Official Statement of Rex Tillerson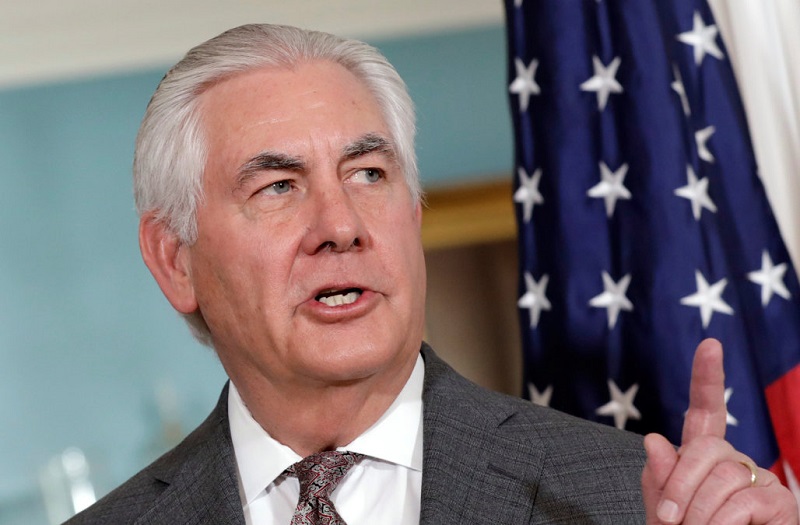 The U.S Secretary of State Rex Tillerson issued an official statement on "Transgender Day of Remembrance". He said it was a day to honor the memory of a number of transgender individuals who have lost their lives during violence. It also carried out by officials undermining the law in various parts in the world. Tillerson said that attacks on LGBTQ member community are on the rise in various parts in the U.S States. He added that transgender persons shouldn't be targeted to discrimination or violence. The U.S President Donald Trump has experienced criticism since he signed a memo to ban transgender individuals from the U.S military and to dismantle funding for gender-reassignment surgeries in the month of August.
But, the ban might not be applicable due to it was blocked by a U.S federal judge in the month of October. The U.S Attorney General Jeff Sessions also reversed a civil rights discrimination law protecting transgender people from workplace discrimination during the same month. Point to be noted that on 15th Nov Reuters reported that a transgender woman Jane Doe sued the Massachusetts prison system on Wednesday. The suit indicated that it is violating her civil rights by housing her in a facility for male prisoners. The suit also mentioned that she was routinely harassed by her fellow inmates and prison staff. She has been routinely groped by male guards during strip searches and is forced to shower in the presence of male inmates. Doe was forced to shower in terror of being attacked by these men.