University of Michigan has Started "Mcity" Self-driving Shuttles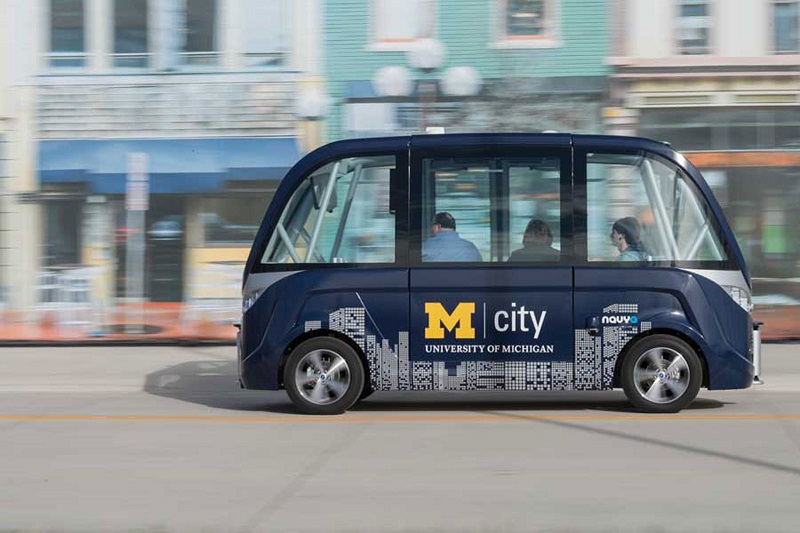 The University of Michigan has been considered one of the most attractive places like a hotbed about the research in self-driving car. So, it might be the main reason that faculty and students are frequently using self-driving vehicles to get around. The University has indicated that the public-private partnership of the university "Mcity" is launching a driverless shuttle service. They will launch two Navya Arma vehicles having capability to transport up to 15-passengers between the North Campus Research Complex and Lurie Engineering Center of the University. It will make a 2-mile trip more comfortable and easier for travelers tired of getting campus buses. It will also serve as an important experiment in its own nature.
The team of Mcity will watch closely that how travelers react to the new shuttles, whether or not they are aboard. There are cameras installed outside to monitor the behavior of people around the vehicles. The researcher will also examine ridership numbers and their patterns. It will be examined when and where the shuttles drive because they are now limited at one route and just within regular business hours. The company is promising safer and more efficient self-driving vehicles for the people in the near future. So, the university researchers have to learn a lot regarding autonomy by fulfilling some of their own requirements.